Website Hosting For Beginners – Best Hosting Company For WordPress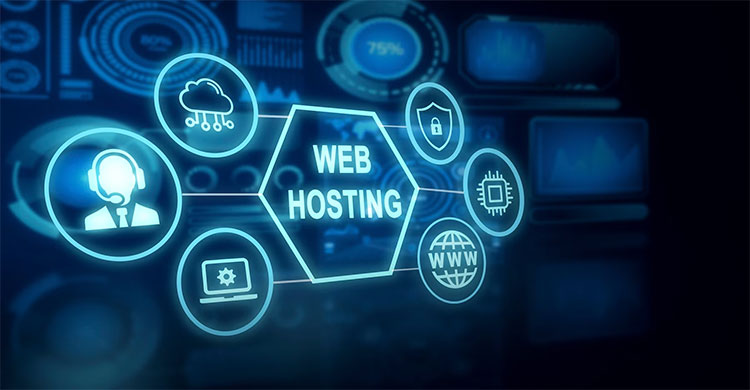 Introduction to Web Hosting
1.1 What is Web Hosting?
1.2 Importance of Choosing the Right Web Hosting Provider
1.3 How Web Hosting Works
1.4 Factors to Consider in Web Hosting Selection

Types of Web Hosting
2.1 Shared Hosting
2.2 VPS Hosting
2.3 Dedicated Hosting
2.4 Cloud Hosting
2.5 Managed WordPress Hosting
2.6 Reseller Hosting
2.7 Colocation Hosting
2.8 E-commerce Hosting
2.9 Enterprise Hosting
2.10 Free Hosting vs. Paid Hosting

Key Features to Look for in a Hosting Provider
3.1 Disk Space and Bandwidth
3.2 Server Reliability and Uptime Guarantees
3.3 Scalability and Room for Growth
3.4 Security Measures and SSL Certificates
3.5 Email Hosting and Communication Services
3.6 Control Panel Options
3.7 Customer Support and Service Level Agreements
3.8 Pricing and Value for Money

Registering and Managing Domain Names
4.1 Choosing the Right Domain Name
4.2 Domain Registration Process
4.3 Domain Privacy and Protection
4.4 Domain Transfer and Renewal
4.5 Domain DNS Management

Website Creation and Development
5.1 Selecting a Content Management System (CMS)
5.2 Designing and Customizing Your Website
5.3 Mobile Responsiveness and Mobile-First Design
5.4 Website Optimization for Speed and Performance
5.5 Search Engine Optimization (SEO) Best Practices
5.6 Integrating E-commerce Functionality
5.7 Website Maintenance and Updates

Website Security and Backup Solutions
6.1 Importance of Website Security
6.2 SSL Certificates and HTTPS Encryption
6.3 Regular Backup Procedures and Disaster Recovery
6.4 Protecting Against Malware and Cyber Attacks

Migrating and Transferring Websites

7.1 Planning the Website Migration
7.2 Transferring Files and Databases
7.3 Domain Pointing and DNS Configuration
7.4 Testing and Troubleshooting After Migration

Performance Optimization and Scalability
8.1 Caching Techniques and Content Delivery Networks (CDNs)
8.2 Server Optimization and Resource Allocation
8.3 Load Balancing and High Availability
8.4 Monitoring Website Performance

Advanced Hosting Topics
9.1 Database Management and Optimization
9.2 Server-Side Scripting and Programming Languages
9.3 SSH Access and Command Line Tools
9.4 Virtualization Technologies
9.5 CDN Integration and Acceleration
9.6 Server-level Security and Firewall Configuration

Choosing the Right Web Hosting Provider
10.1 Evaluating Hosting Providers
10.2 Reading Reviews and Comparisons
10.3 Considerations for Different Types of Websites
10.4 Making the Final Hosting Decision

---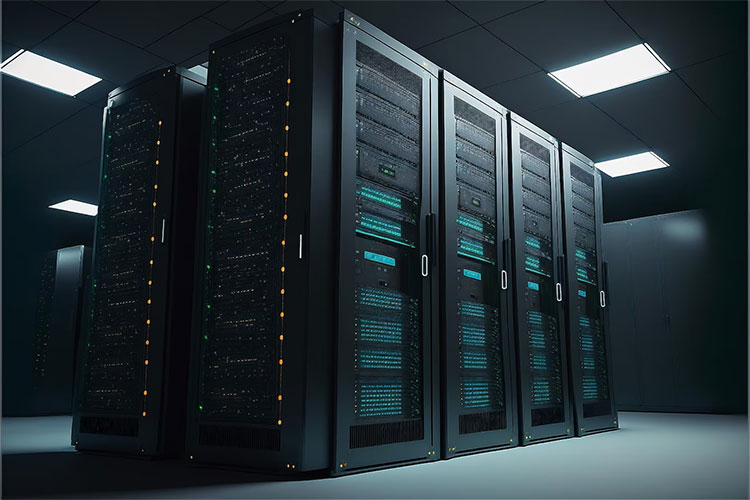 1. Introduction to Web Hosting
In today's digital landscape, having a strong online presence is essential for businesses, organizations, and individuals alike. Whether you're running a personal blog, an e-commerce store, or a corporate website, web hosting plays a crucial role in making your website accessible to the world.
1.1 What is Web Hosting?
At its core, web hosting refers to the process of storing and making your website available on the internet. Web hosting providers offer server space and infrastructure to store your website files, ensuring they are accessible to users 24/7.
When someone visits your website, their browser sends a request to the web hosting server, which then delivers the necessary files and data to display your web pages. Without web hosting, your website would simply be a collection of files on your computer, inaccessible to the online world.
1.2 Importance of Choosing the Right Web Hosting Provider
Selecting the right web hosting provider is a critical decision that can significantly impact the success of your website. A reliable hosting provider ensures that your website remains accessible, performs well, and delivers an optimal user experience to your visitors.
Here are some key reasons why choosing the right web hosting provider is important:
Uptime and Reliability: A reputable hosting provider will guarantee high uptime, meaning your website will be available and accessible to users around the clock. Downtime can lead to lost opportunities, frustrated visitors, and negative impacts on your online reputation.

Website Speed: Fast-loading websites are crucial for user satisfaction and search engine rankings. A reliable hosting provider employs robust server infrastructure and optimization techniques to ensure your website loads quickly, enhancing user experience and SEO performance.

Scalability and Room for Growth: As your website expands and attracts more traffic, you need a hosting provider that can accommodate your growth. The right provider will offer scalable hosting plans and resources that can easily adapt to your changing needs.

Security Measures: Cybersecurity threats are prevalent, and a secure hosting environment is vital for safeguarding your website and sensitive data. Look for a hosting provider that implements strong security measures, such as firewalls, malware scanning, SSL certificates, and regular backups.

Customer Support: Responsive and knowledgeable customer support can make a significant difference when you encounter technical issues or have questions. A reliable hosting provider offers excellent customer support to address your concerns promptly and efficiently.

1.3 How Web Hosting Works
When you sign up with a web hosting provider, they allocate server space to host your website files. These servers are powerful computers connected to high-speed internet networks, ensuring fast and reliable data transmission.
Once your website files are uploaded to the hosting server, they become accessible to users via your domain name. When someone types your domain name in their browser, it sends a request to the hosting server, which retrieves the relevant files and delivers them to the user's browser, rendering your web pages.
Web hosting involves a combination of hardware, software, and network infrastructure working together to ensure your website is available, secure, and performs optimally for your visitors.
1.4 Factors to Consider in Web Hosting Selection
Choosing the right web hosting provider is crucial for the success of your website. With numerous options available in the market, it's essential to consider several factors before making your decision. Here are key factors to keep in mind when selecting a web hosting provider:
1.4.1 Performance and Reliability
Website performance and reliability are paramount considerations. Look for a hosting provider that offers robust server infrastructure, including powerful hardware, ample resources, and redundant systems. This ensures your website can handle traffic spikes, experiences minimal downtime, and delivers a seamless user experience.
Consider factors such as server uptime guarantees, server monitoring capabilities, and the provider's reputation for reliability. Reliable hosting providers typically invest in high-quality data centers, utilize advanced technologies, and have measures in place to mitigate potential disruptions.
1.4.2 Scalability and Resources
Consider your website's growth potential and choose a hosting provider that offers scalability. Ensure they have hosting plans that can accommodate your future needs, allowing you to easily upgrade resources such as storage, bandwidth, and processing power as your website expands.
Scalability is particularly important for businesses expecting rapid growth, increased website traffic, or resource-intensive applications. Flexibility to scale resources without disruptions or migration hassles can save you time and effort in the long run.
1.4.3 Technical Support and Customer Service
Reliable technical support is essential when issues arise or you have questions regarding your hosting environment. Look for a hosting provider with responsive and knowledgeable customer support that offers multiple channels of communication, such as live chat, email, or phone support.
Consider the availability of support—24/7 support ensures you can get assistance whenever you need it. Additionally, read reviews or seek recommendations to gauge the provider's reputation for customer service and their ability to address technical concerns promptly and efficiently.
1.4.4 Security Measures
Website security is a top priority in today's digital landscape. Assess the hosting provider's security measures, such as firewalls, intrusion detection systems, malware scanning, and data backup practices. A reputable provider will also offer options for SSL certificates, ensuring secure data transmission between your website and users' browsers.
Inquire about their backup and disaster recovery procedures to ensure your website's data remains safe and can be restored in the event of unforeseen circumstances. Robust security measures instill trust in your visitors, protect sensitive data, and safeguard your website from cyber threats.
1.4.5 Pricing and Value for Money
Consider your budget and the value you're getting for the price. Compare the features, resources, and support provided by different hosting providers at various price points. Look for transparent pricing structures, including any hidden costs or renewal pricing, to ensure you can sustain your hosting services in the long term.
Keep in mind that the cheapest option may not always be the best. Assess the overall value, considering the provider's reputation, performance, reliability, and the included features that align with your website's needs. Investing in a reliable hosting service that offers excellent value for money is a wise long-term strategy.
Liquid Web Hosting Is Our Number 1 Choice As They Meet Our Strict Requirements For A Reliable & Fast Web Host – Click Here For More Information
2. Types of Web Hosting
When it comes to web hosting, there are various types of hosting solutions available, each catering to different website needs. Understanding these hosting types will help you make an informed decision based on your specific requirements. Let's explore the most common types of web hosting:
2.1 Shared Hosting
Shared hosting is a popular and cost-effective option for beginners and small websites. In shared hosting, multiple websites are hosted on the same server, sharing its resources such as CPU, RAM, and storage. While this makes shared hosting affordable, it can result in limited performance and potential resource constraints when compared to other hosting types.
2.2 VPS Hosting
Virtual Private Server (VPS) hosting provides a balance between shared hosting and dedicated hosting. In VPS hosting, a physical server is divided into multiple virtual servers, each acting as an independent server environment. This allows for better resource allocation, enhanced security, and greater control over server settings compared to shared hosting.
2.3 Dedicated Hosting
Dedicated hosting offers maximum control and resources as you have an entire physical server dedicated solely to your website. With dedicated hosting, you get full root access, allowing complete customization and configuration of the server environment based on your specific needs. This hosting type is ideal for large-scale websites, high-traffic online stores, or resource-intensive applications that demand high performance and dedicated resources.
2.4 Cloud Hosting
Cloud hosting utilizes a network of interconnected servers to host websites. Unlike traditional hosting, cloud hosting doesn't rely on a single physical server. Instead, your website's data is distributed across multiple servers, increasing redundancy and ensuring high availability. Cloud hosting offers scalability, as resources can be quickly allocated or scaled down based on demand. It is suitable for websites with unpredictable or fluctuating traffic patterns, ensuring your website can handle traffic spikes without performance degradation.
2.5 Managed WordPress Hosting
Managed WordPress hosting is specifically optimized for WordPress websites. It offers features and tools specifically designed for WordPress, such as one-click WordPress installation, automatic updates, enhanced security, and specialized support. With managed WordPress hosting, technical aspects like server management, security, and performance optimization are taken care of by the hosting provider. This allows you to focus on creating and managing content, without worrying about the technical aspects of hosting.
2.6 Reseller Hosting
Reseller hosting enables individuals or businesses to sell web hosting services under their own brand. With reseller hosting, you purchase a hosting package from a provider and allocate portions of it to your clients, acting as a hosting provider yourself. Reseller hosting is ideal for web designers, developers, or entrepreneurs who want to offer hosting services as part of their business. It allows you to generate additional revenue by providing hosting services while the hosting provider manages the server infrastructure.
2.7 Colocation Hosting
Colocation hosting involves housing your own physical server hardware in a data center facility provided by a hosting company. The hosting provider offers power, cooling, and network connectivity, while you maintain and manage the server hardware. Colocation hosting is suitable for businesses or individuals with specific hardware requirements or high-level control over their server environment. It offers benefits such as greater control, customization, and security, as you have direct physical access to your server.
2.8 E-commerce Hosting
E-commerce hosting is designed specifically for online stores and websites that require robust features and resources to support their online business. It offers specialized e-commerce tools, SSL certificates for secure transactions, shopping cart functionality, and integration with popular payment gateways. E-commerce hosting ensures the stability, security, and scalability necessary to handle online transactions and provide a seamless shopping experience for your customers.
2.9 Enterprise Hosting
Enterprise hosting is tailored for large-scale businesses and organizations with complex hosting requirements. It offers advanced features, robust security measures, high-performance infrastructure, and dedicated support to meet the demands of enterprise-level websites and applications. Enterprise hosting providers typically offer custom solutions, scalability, and extensive resources to handle high traffic, data-intensive processes, and mission-critical operations.
2.10 Free Hosting vs. Paid Hosting
When it comes to hosting your website, you have the option of choosing between free hosting and paid hosting. Free hosting services provide a basic hosting solution at no cost. However, they often come with limitations, such as limited storage, bandwidth, and fewer features. Additionally, free hosting providers may display advertisements on your website, which can affect the user experience and professionalism of your site.
On the other hand, paid hosting services offer more comprehensive features, greater control, scalability, better performance, and reliable customer support. With paid hosting, you have the flexibility to choose from various hosting plans that suit your website's needs. Paid hosting is recommended for businesses, professional websites, and individuals who require a higher level of control, reliability, and support.
It's important to carefully evaluate your requirements, budget, and long-term goals when deciding between free hosting and paid hosting. While free hosting can be a good option for personal projects or experimentation, paid hosting is typically the preferred choice for businesses and individuals looking for a stable, professional, and feature-rich hosting environment.
Liquid Web Hosting Is Our Number 1 Choice As They Meet Our Strict Requirements For A Reliable & Fast Web Host – Click Here For More Information

3. Key Features to Look for in a Hosting Provider
Choosing the right hosting provider is crucial for the success of your website. To make an informed decision, it's important to consider various key features offered by hosting providers. Let's explore the key features to look for:
3.1 Disk Space and Bandwidth
Consider the disk space provided by the hosting provider, as it determines the amount of storage available for your website files, databases, and emails. Ensure that the allocated disk space meets your current needs and allows room for future growth.
Bandwidth refers to the amount of data transferred between your website and its visitors. Opt for a hosting provider that offers sufficient bandwidth to accommodate your website's expected traffic volume. This ensures smooth accessibility and fast loading times for your visitors.
3.2 Server Reliability and Uptime Guarantees
Server reliability is crucial for maintaining the availability of your website. Look for hosting providers that have a reputation for reliable servers and offer uptime guarantees. Uptime refers to the percentage of time your website will be accessible to visitors. Aim for a hosting provider that guarantees a high uptime percentage, typically 99.9% or higher.
3.3 Scalability and Room for Growth
Consider the scalability options provided by the hosting provider. As your website grows, you may require additional resources and features. Ensure that the hosting provider offers scalability options, such as the ability to easily upgrade your hosting plan or add resources like CPU, RAM, or storage when needed. This allows your website to handle increased traffic and accommodate future growth.
3.4 Security Measures and SSL Certificates
Website security is paramount to protect your data, as well as the privacy and trust of your visitors. Look for hosting providers that offer robust security measures, such as firewalls, malware scanning, DDoS protection, and regular backups.
Additionally, ensure that the hosting provider offers SSL certificates. An SSL certificate encrypts the communication between your website and its visitors, providing a secure browsing experience. SSL certificates are essential, especially if you plan to collect sensitive information or process online transactions on your website.
3.5 Email Hosting and Communication Services
Consider the email hosting services provided by the hosting provider. Look for features like customizable email addresses, spam filtering, virus protection, email forwarding, and webmail access. Email hosting is essential for establishing a professional online presence and facilitating effective communication with your customers or team members.
3.6 Control Panel Options
A user-friendly control panel allows you to manage various aspects of your hosting account and website. Look for hosting providers that offer intuitive control panel options, such as cPanel, Plesk, or custom-built control panels. A well-designed control panel simplifies tasks like managing files, databases, domains, email accounts, and website settings.
3.7 Customer Support and Service Level Agreements
Reliable customer support is crucial in case you encounter any technical issues or have questions regarding your hosting account. Look for hosting providers that offer responsive customer support through various channels, such as live chat, phone, or ticket-based systems. Additionally, check if they provide service level agreements (SLAs) that outline their commitment to response times and issue resolution.
3.8 Pricing and Value for Money
Consider the pricing structure of the hosting provider and ensure that it aligns with your budget and requirements. Compare the features and resources offered by different providers to determine the value for money. Keep in mind that the cheapest option may not always provide the necessary performance, reliability, and support. Look for a hosting provider that offers a balance between cost and the features you need for your website.
Liquid Web Hosting Is Our Number 1 Choice As They Meet Our Strict Requirements For A Reliable & Fast Web Host – Click Here For More Information
4. Registering and Managing Domain Names
Domain names serve as the unique address of your website on the internet. Registering and managing domain names is an important aspect of establishing your online presence. In this section, we'll explore the key considerations and processes involved in domain registration and management.
4.1 Choosing the Right Domain Name
Choosing the right domain name is crucial as it represents your brand, helps users identify your website, and impacts your search engine visibility. Consider the following tips when selecting a domain name:
Keep it concise, memorable, and easy to spell.
Use relevant keywords that reflect your website's purpose or niche.
Consider including your brand name or a variation of it.
Aim for a domain name with a popular extension like .com, .net, or country-specific extensions based on your target audience.
4.2 Domain Registration Process
The domain registration process involves acquiring and officially owning a domain name. Follow these steps to register a domain name:
Choose a reputable domain registrar or select one provided by your hosting company.
Search for the availability of your desired domain name using the registrar's search tool.
If available, proceed with the registration process.
Provide accurate contact information, including your name, address, email, and phone number.
Select the desired registration duration (usually 1-10 years) and complete the payment process.
Upon successful registration, you will receive confirmation and ownership of the domain.
4.3 Domain Privacy and Protection
Domain privacy and protection services help safeguard your personal information from being publicly available in the WHOIS database. When you register a domain, your contact details, including name, address, and email, are recorded. Opting for domain privacy protects this information by replacing it with the registrar's contact details, preventing spammers, marketers, and malicious individuals from accessing your personal information.
4.4 Domain Transfer and Renewal
Domain transfer involves moving your domain from one registrar to another. Reasons for domain transfer may include better pricing, superior features, or consolidating all your domains under a single provider. The transfer process typically requires an authorization code from your current registrar and involves updating the domain's DNS settings. Ensure that you initiate the transfer well before the domain's expiration date to avoid any disruptions to your website.
Domain renewal is the process of extending the registration period for your domain. It's essential to renew your domain before it expires to maintain ownership and prevent potential downtime. Most domain registrars offer auto-renewal options to ensure seamless continuation of your domain registration. Keep track of your domain's expiration date and set up renewal reminders to avoid any unintentional lapses.
4.5 Domain DNS Management
Domain Name System (DNS) management involves configuring the DNS settings for your domain. DNS translates your domain name into an IP address, enabling users to access your website. Key DNS management tasks include:
Setting up DNS records such as A records, CNAME records, and MX records.
Managing subdomains and their corresponding DNS settings.
Redirecting domains or setting up domain forwarding.
Configuring domain-based email services.
Most domain registrars provide a user-friendly interface or control panel to manage DNS settings. Ensure that you understand the DNS management options provided by your registrar to efficiently handle these configurations.
Liquid Web Hosting Is Our Number 1 Choice As They Meet Our Strict Requirements For A Reliable & Fast Web Host – Click Here For More Information
5. Website Creation and Development
Creating and developing a website involves several important considerations, ranging from choosing a content management system (CMS) to optimizing it for speed, performance, and search engines. In this section, we'll explore the key aspects of website creation and development.
5.1 Selecting a Content Management System (CMS)
A CMS is a software platform that allows you to create, manage, and modify the content of your website without extensive coding knowledge. Consider the following popular CMS options:
WordPress: A widely used CMS known for its user-friendly interface and extensive plugin ecosystem.
Joomla: A flexible CMS suitable for building complex websites with advanced functionality.
Drupal: A robust CMS favored by developers for its scalability and customization options.
Evaluate the features, ease of use, community support, and available themes/plugins of each CMS to determine which one aligns best with your website's requirements.
5.2 Designing and Customizing Your Website
Designing and customizing your website's appearance is essential to create a visually appealing and cohesive online presence. Consider these aspects during the design process:
Visual elements: Select an appropriate color scheme, typography, and graphics that reflect your brand identity.
Navigation and layout: Ensure intuitive navigation and a user-friendly layout for easy exploration of your website.
Branding: Incorporate your logo, tagline, and consistent branding elements across all pages.
Usability: Prioritize user experience by creating clear call-to-action buttons, readable content, and optimized forms.
Use web design tools, templates, or hire professional designers to bring your vision to life and create a website that resonates with your target audience.
5.3 Mobile Responsiveness and Mobile-First Design
With the increasing use of mobile devices, it's crucial to ensure your website is mobile-responsive and optimized for a seamless mobile experience. Implement a responsive design that adapts to different screen sizes, ensuring your website is accessible and visually appealing across devices. Consider a mobile-first approach, designing your website primarily for mobile devices and progressively enhancing it for larger screens.
5.4 Website Optimization for Speed and Performance
Website speed and performance greatly influence user experience and search engine rankings. Optimize your website for faster loading times by:
Compressing images and optimizing file sizes.
Minifying CSS and JavaScript files.
Enabling browser caching.
Using content delivery networks (CDNs) to distribute your website's files globally.
Choosing a reliable hosting provider with fast servers.
Regularly monitor and test your website's performance using tools like Google PageSpeed Insights or GTmetrix, and make necessary optimizations to deliver an exceptional user experience.
5.5 Search Engine Optimization (SEO) Best Practices
Implementing SEO best practices is vital to increase your website's visibility in search engine results and attract organic traffic. Consider the following SEO techniques:
Keyword research: Identify relevant keywords and incorporate them naturally into your website's content, titles, and meta tags.
On-page optimization: Optimize your page titles, headings, URLs, and image alt tags for search engines.
Quality content: Create informative, engaging, and keyword-rich content that caters to your target audience's needs.
Link building: Acquire high-quality backlinks from reputable websites to enhance your website's authority.
Mobile optimization: Ensure your website is mobile-friendly, as mobile optimization is a key ranking factor.
User experience: Provide a seamless browsing experience, fast loading times, and easy navigation to engage visitors and reduce bounce rates.
Implementing these SEO best practices will enhance your website's visibility and increase its chances of ranking higher in search engine results.
5.6 Integrating E-commerce Functionality
If you plan to sell products or services online, integrating e-commerce functionality into your website is essential. Consider the following steps to set up an e-commerce platform:
Choose an e-commerce platform: Select a robust e-commerce platform such as WooCommerce (for WordPress), Shopify, or Magento that aligns with your business needs.
Product catalog and management: Set up your product catalog, including product images, descriptions, pricing, and inventory management.
Secure payment gateways: Integrate secure payment gateways, such as PayPal or Stripe, to facilitate smooth and secure transactions.
Shopping cart and checkout process: Implement a user-friendly shopping cart system and streamline the checkout process for a seamless buying experience.
Order management: Set up order tracking, shipping options, and automated confirmation emails to keep customers informed about their purchases.
Security measures: Implement SSL certificates and robust security measures to ensure the safety of customer data and secure transactions.
Consider the specific requirements of your e-commerce business and choose a platform that offers the necessary features and scalability to support your growth.
5.7 Website Maintenance and Updates
Maintaining and updating your website is crucial to ensure its functionality, security, and performance. Here are some key maintenance tasks:
Regular backups: Create automated backups of your website to safeguard against data loss.
Software updates: Keep your CMS, plugins, themes, and other software up to date to benefit from the latest features and security patches.
Security monitoring: Regularly scan your website for vulnerabilities, implement security measures, and address any identified issues promptly.
Content updates: Keep your website's content fresh, relevant, and up to date to provide value to your visitors.
Performance optimization: Continuously monitor and optimize your website's speed, performance, and user experience.
Error monitoring: Use website analytics and error tracking tools to identify and resolve any errors or broken links.
User feedback: Actively seek and address user feedback to improve your website's usability and address any concerns.
Regular maintenance and updates ensure that your website remains secure, performs optimally, and provides an excellent user experience over time.
Liquid Web Hosting Is Our Number 1 Choice As They Meet Our Strict Requirements For A Reliable & Fast Web Host – Click Here For More Information
6. Website Security and Backup Solutions
Ensuring the security of your website is paramount to protect sensitive data, maintain user trust, and prevent cyber threats. In this section, we'll delve into the importance of website security, SSL certificates, regular backup procedures, and measures to protect against malware and cyber attacks.
6.1 Importance of Website Security
Website security is crucial in today's digital landscape, where cyber threats are prevalent. Here are key reasons why website security is important:
Data protection: Safeguard sensitive user information, such as personal details and payment data, from unauthorized access.
User trust: Instill confidence in your website visitors that their data and interactions are secure, leading to increased trust and conversions.
Reputation management: Protect your brand reputation by avoiding security breaches and ensuring a safe browsing experience for your visitors.
Compliance requirements: Adhere to legal and industry-specific regulations regarding data security and privacy.
By prioritizing website security, you create a safe environment for your users and reduce the risk of potential security incidents.
6.2 SSL Certificates and HTTPS Encryption
SSL certificates and HTTPS encryption play a vital role in securing websites and establishing trust between users and your site. Consider the following:
SSL certificates: Secure Sockets Layer (SSL) certificates encrypt data transmitted between a user's browser and your website's server, preventing unauthorized interception and tampering. Obtain an SSL certificate from a trusted certificate authority (CA) to enable HTTPS (Hypertext Transfer Protocol Secure) for your website.
HTTPS encryption: HTTPS ensures secure communication by encrypting data, making it unreadable to anyone intercepting the connection. It's particularly crucial for websites that handle sensitive information, such as e-commerce platforms or websites with login functionality.
Implementing SSL certificates and HTTPS encryption safeguards your website and provides users with a secure browsing experience.
6.3 Regular Backup Procedures and Disaster Recovery
Regular backups are essential for mitigating the risk of data loss and facilitating swift disaster recovery in case of unforeseen events. Follow these backup procedures:
Automated backups: Set up automated backup systems that regularly create copies of your website's files and databases.
Off-site storage: Store backups in secure off-site locations or cloud storage to ensure redundancy and accessibility.
Testing backups: Periodically test your backups to ensure they are viable for restoration in case of emergencies.
Disaster recovery plan: Develop a disaster recovery plan outlining steps to recover your website in case of data loss, cyber attacks, or other disasters.
By implementing regular backup procedures and disaster recovery plans, you can quickly restore your website to its previous state and minimize potential downtime.
6.4 Protecting Against Malware and Cyber Attacks
Protecting your website against malware and cyber attacks is crucial to safeguard data and maintain its integrity. Consider the following measures:
Website security plugins: Install reputable security plugins that scan for vulnerabilities, provide firewall protection, and offer real-time threat monitoring.
Strong passwords: Enforce strong password policies for user accounts and website administration.
Regular software updates: Keep your CMS, plugins, themes, and other software up to date to patch security vulnerabilities.
Web application firewalls (WAFs): Implement a WAF to filter and block malicious traffic, preventing common cyber attacks.
Malware scanning and removal: Perform regular malware scans and promptly remove any identified threats.
User access control: Limit user privileges and restrict access to sensitive areas of your website.
By implementing robust security measures and actively monitoring your website, you can mitigate the risk of malware infections and cyber attacks.
Liquid Web Hosting Is Our Number 1 Choice As They Meet Our Strict Requirements For A Reliable & Fast Web Host – Click Here For More Information
7. Migrating and Transferring Websites
Migrating or transferring a website to a new hosting provider can be a complex process. In this section, we'll explore the key steps involved in planning the migration, transferring files and databases, configuring domain pointing and DNS, and testing and troubleshooting after migration.
7.1 Planning the Website Migration
Before initiating the website migration process, it's crucial to plan and prepare for a smooth transition. Consider the following steps:
Assess your current website: Take stock of your website's structure, content, databases, and any custom configurations.
Set a migration timeline: Determine a timeline that allows for thorough testing and minimizes disruption to your website's availability.
Backup your current website: Create a complete backup of your website's files, databases, and configurations to ensure data integrity during the migration process.
Notify stakeholders: Inform relevant parties, such as users, clients, or team members, about the upcoming migration to manage expectations and communicate any potential downtime.
By planning the migration process in advance, you can minimize risks and ensure a successful transition to the new hosting environment.
7.2 Transferring Files and Databases
Transferring your website's files and databases to the new hosting provider requires careful execution. Follow these steps:
Export databases: Export your databases from the current hosting provider using tools like phpMyAdmin or command-line interfaces.
Transfer files: Transfer your website files from the current server to the new server using FTP (File Transfer Protocol) or through a hosting control panel's file manager.
Import databases: Import the exported databases into the new hosting environment, ensuring compatibility and preserving data integrity.
Verify file permissions: Set appropriate file permissions to ensure proper functionality and security.
Thoroughly test your website after transferring files and databases to ensure everything is functioning as expected.
7.3 Domain Pointing and DNS Configuration
Domain pointing and DNS (Domain Name System) configuration are essential for directing traffic to your new hosting provider. Follow these steps:
Update nameservers: Change the nameservers associated with your domain to those provided by your new hosting provider. This points the domain to the new server.
Add DNS records: Configure necessary DNS records, such as A (Address) records and CNAME (Canonical Name) records, to ensure proper domain resolution and email routing.
Set up email accounts: Configure email accounts with the new hosting provider and update the necessary DNS MX (Mail Exchanger) records to ensure proper email functionality.
It may take some time for DNS changes to propagate globally, so be patient during this process.
7.4 Testing and Troubleshooting After Migration
After migrating your website, thorough testing and troubleshooting are essential to ensure a seamless transition. Follow these steps:
Check website functionality: Test your website's functionality by navigating through various pages, submitting forms, and verifying proper operation.
Verify database connections: Ensure that your website is correctly connected to the migrated databases and that data is being retrieved and stored accurately.
Test email functionality: Send and receive test emails to ensure proper email functionality, including both incoming and outgoing messages.
Validate website URLs: Check that all internal and external links within your website are working correctly and pointing to the intended destinations.
Monitor website performance: Monitor your website's performance, page loading times, and responsiveness to identify any performance issues.
Address any issues: If any issues or errors arise during testing, troubleshoot and resolve them promptly to ensure optimal website performance.
Thorough testing and troubleshooting will help identify and address any post-migration issues, ensuring a smooth transition for both you and your website visitors.
Liquid Web Hosting Is Our Number 1 Choice As They Meet Our Strict Requirements For A Reliable & Fast Web Host – Click Here For More Information
8. Performance Optimization and Scalability
Optimizing your website's performance and ensuring scalability are crucial for providing a fast and reliable user experience. In this section, we'll explore caching techniques, content delivery networks (CDNs), server optimization, load balancing, and monitoring website performance.
8.1 Caching Techniques and Content Delivery Networks (CDNs)
Caching plays a significant role in improving website performance by storing frequently accessed data and delivering it quickly. Consider the following techniques:
Browser caching: Leverage browser caching by setting appropriate cache headers for static resources like images, CSS, and JavaScript files. This allows browsers to store these resources locally, reducing the need for repeated downloads.
Server-side caching: Implement server-side caching mechanisms such as opcode caches (e.g., OPCache) and object caching (e.g., Memcached or Redis). This reduces the processing time required to generate dynamic content, enhancing overall website speed.
Content Delivery Networks (CDNs): Utilize CDNs to distribute your website's static files across multiple geographically distributed servers. CDNs store cached copies of your content closer to your visitors, reducing latency and improving load times.
By implementing caching techniques and leveraging CDNs, you can significantly enhance your website's performance and reduce server load.
8.2 Server Optimization and Resource Allocation
Optimizing server performance and efficiently allocating resources are essential for achieving optimal website performance. Consider the following measures:
Server configuration optimization: Fine-tune your server configuration by adjusting parameters like memory limits, caching settings, and connection limits to maximize performance.
Resource allocation: Allocate resources appropriately to handle the expected traffic and workload. Consider factors such as CPU, RAM, and disk space requirements based on your website's needs.
Database optimization: Optimize your database by indexing tables, optimizing queries, and cleaning up unnecessary data. This improves query performance and reduces database load.
By optimizing your server configuration and resource allocation, you can ensure your website performs optimally even during peak traffic periods.
8.3 Load Balancing and High Availability
Load balancing distributes incoming traffic across multiple servers to prevent overloading and ensure high availability. Consider the following:
Load balancer setup: Implement load balancers that distribute traffic evenly across multiple backend servers. This helps maintain consistent performance and prevents any single server from becoming a bottleneck.
Scalability and auto-scaling: Design your infrastructure to be scalable by adding or removing servers based on traffic demands. Utilize auto-scaling features provided by cloud hosting platforms to automatically adjust resources as needed.
High availability setup: Configure high availability by setting up redundant servers in different geographical locations. This ensures that even if one server fails, others can seamlessly handle the traffic.
By implementing load balancing and high availability measures, you can ensure your website remains accessible and performs well, even during periods of high traffic or in the event of server failures.
8.4 Monitoring Website Performance
Regularly monitoring your website's performance helps identify bottlenecks, latency issues, or any other factors impacting user experience. Consider the following monitoring practices:
Uptime monitoring: Use uptime monitoring services to receive notifications if your website goes offline or experiences downtime.
Performance monitoring: Monitor server response times, page load speeds, and other performance metrics using tools like Google Analytics, New Relic, or Pingdom.
Error tracking: Implement error tracking to identify and resolve any errors occurring on your website promptly.
Traffic analysis: Analyze website traffic patterns to identify peak usage periods and plan scalability accordingly.
By actively monitoring your website's performance, you can proactively identify and address any issues that may impact user experience and take necessary steps for optimization.
Liquid Web Hosting Is Our Number 1 Choice As They Meet Our Strict Requirements For A Reliable & Fast Web Host – Click Here For More Information
9. Advanced Hosting Topics
In addition to the fundamental aspects of web hosting, there are several advanced topics that can enhance your hosting experience. This section covers database management and optimization, server-side scripting and programming languages, SSH access and command line tools, virtualization technologies, CDN integration and acceleration, and server-level security and firewall configuration.
9.1 Database Management and Optimization
Efficient database management and optimization are crucial for maintaining optimal performance and ensuring data integrity. Consider the following practices:
Index optimization: Analyze query performance and optimize database indexes to improve query execution speed.
Query optimization: Optimize database queries by using appropriate join methods, selecting the necessary columns, and avoiding unnecessary data retrieval.
Regular maintenance tasks: Perform routine maintenance tasks like cleaning up unnecessary data, reorganizing database tables, and updating statistics for better performance.
By effectively managing and optimizing your databases, you can enhance your website's overall performance and responsiveness.
9.2 Server-Side Scripting and Programming Languages
Understanding server-side scripting and programming languages enables you to develop dynamic and interactive websites. Consider the following:
PHP: The most widely used server-side scripting language for web development, PHP offers a vast array of frameworks and libraries to simplify website development.
Python: Known for its simplicity and readability, Python is often used for developing web applications and APIs.
Ruby: Ruby, along with the Ruby on Rails framework, provides a powerful and elegant solution for building web applications.
Node.js: Built on JavaScript, Node.js allows server-side execution of JavaScript code, making it ideal for building scalable and high-performance web applications.
Familiarize yourself with these languages and choose the one that best fits your project requirements and preferences.
9.3 SSH Access and Command Line Tools
Secure Shell (SSH) access and command line tools provide advanced server management capabilities and enhanced security. Consider the following:
SSH access: SSH enables secure remote access to your server's command line interface, allowing you to perform administrative tasks and execute commands remotely.
Command line tools: Command line tools, such as rsync for file synchronization and management, grep for searching text patterns, and top for monitoring server resources, provide advanced functionality beyond the graphical user interface.
By utilizing SSH access and command line tools, you gain more control over your server environment and streamline administrative tasks.
9.4 Virtualization Technologies
Virtualization technologies allow for the creation of multiple virtual servers on a single physical server, enabling better resource utilization and scalability. Consider the following:
Virtual Private Server (VPS): VPS hosting provides a virtualized environment with dedicated resources, giving you more control and flexibility compared to shared hosting.
Containerization: Containerization platforms like Docker enable the creation and deployment of lightweight, isolated containers that package applications and their dependencies. Containers offer portability and easy scalability.
Understanding virtualization technologies can help you choose the most suitable hosting solution for your needs and optimize resource allocation.
9.5 CDN Integration and Acceleration
Integrating a Content Delivery Network (CDN) with your website can significantly improve its performance and user experience. Consider the following:
CDN benefits: CDNs distribute your website's static content across geographically dispersed servers, reducing latency and improving page load times.
Integration process: Integrate your website with a CDN by configuring appropriate DNS settings, caching rules, and content delivery options.
CDN selection: Choose a reputable CDN provider that offers global coverage, advanced caching mechanisms, and robust security features.
By integrating a CDN into your hosting setup, you can deliver your website's content quickly and efficiently to users worldwide.
9.6 Server-level Security and Firewall Configuration
Configuring server-level security and firewall settings is crucial for protecting your website and data from potential threats. Consider the following practices:
Firewall configuration: Set up a robust firewall to control incoming and outgoing network traffic, allowing only authorized connections.
Intrusion Detection System (IDS): Implement an IDS to monitor network traffic and detect suspicious activities or intrusion attempts.
Security hardening: Apply security hardening measures such as disabling unnecessary services, securing file permissions, and regularly updating software and server components.
Regular security audits: Conduct periodic security audits to identify vulnerabilities and ensure compliance with security best practices.
Secure protocols and encryption: Utilize secure protocols such as HTTPS and SSL/TLS encryption to protect data transmission between the server and client.
By implementing strong security measures and regularly updating your server's security configurations, you can mitigate potential risks and enhance the overall security of your website.
10. Choosing the Right Web Hosting Provider
Selecting the right web hosting provider is a critical decision that directly impacts your website's performance, security, and overall success. In this section, we'll explore the process of evaluating hosting providers, reading reviews and comparisons, considerations for different types of websites, and making the final hosting decision.
10.1 Evaluating Hosting Providers
When evaluating hosting providers, consider the following factors:
Reliability and uptime: Look for providers that offer high uptime guarantees and have a reputation for reliable server performance.
Speed and performance: Assess the provider's infrastructure, data center locations, and server optimization techniques to ensure fast-loading websites.
Scalability: Determine if the hosting provider can accommodate your website's growth by offering scalable resources or upgrade options.
Customer support: Evaluate the level of customer support provided, including 24/7 availability, response times, and support channels.
Security measures: Consider the security features and protocols implemented by the hosting provider, such as firewalls, malware scanning, and SSL certificates.
Pricing and plans: Compare the pricing structure, included features, and value for money across different hosting providers.
By thoroughly evaluating hosting providers based on these criteria, you can narrow down your options and find a reliable and suitable provider for your website.
10.2 Reading Reviews and Comparisons
Reading reviews and comparisons from reputable sources can provide valuable insights into the experiences of other website owners and help you make an informed decision. Consider the following:
Independent review websites: Visit trustworthy review websites that provide unbiased evaluations and user feedback on hosting providers.
User testimonials and ratings: Read user testimonials and ratings on hosting provider websites or forums to gauge customer satisfaction levels.
Expert opinions: Seek out expert opinions and recommendations from reputable sources in the web hosting industry.
By gathering information from reviews and comparisons, you can gain a better understanding of each hosting provider's strengths, weaknesses, and overall reputation.
10.3 Considerations for Different Types of Websites
Different types of websites may have unique requirements and considerations when choosing a hosting provider. Consider the following:
E-commerce websites: Look for hosting providers that offer specialized e-commerce hosting solutions, including secure payment gateways, SSL certificates, and shopping cart functionality.
Blogging or content-based websites: Consider hosting providers that support popular content management systems (CMS) like WordPress, offering optimized environments and easy website management.
Business websites: Prioritize providers that offer robust security features, reliable customer support, and scalability options to accommodate business growth.
Resource-intensive websites: Evaluate hosting providers that offer VPS or dedicated hosting solutions, providing dedicated resources and enhanced performance for resource-intensive applications or websites.
By considering the specific requirements of your website type, you can find a hosting provider that aligns with your needs.
10.4 Making the Final Hosting Decision
After thorough evaluation and consideration, it's time to make the final hosting decision. Take the following steps:
Compare the shortlisted hosting providers based on their features, pricing, and suitability for your website.
Consider any additional factors that may be important to you, such as data center locations, control panel options, or migration assistance.
Review the terms and conditions, including refund policies and service level agreements.
If available, take advantage of any free trial periods or money-back guarantees to test the hosting provider before committing.
Make your final decision and proceed with the sign-up process with the chosen hosting provider.
By following these steps and carefully weighing your options, you can confidently select the right web hosting provider for your website.
Liquid Web Hosting Is Our Number 1 Choice As They Meet Our Strict Requirements For A Reliable & Fast Web Host – Click Here For More Information